We're excited to present you a new release and update for Deepsolver. We've talked with you, we collected feedback, we listened and we delivered!
With this Deepsolver Update Package:
Your GTO Training is even more efficient
We were working hard on our GTO Trainer to deliver the best, most seamless user experience out there. With features, like Equity Buckets or Hand Strenght, your warm-up or post-game analysis will be easier, faster and even more fun!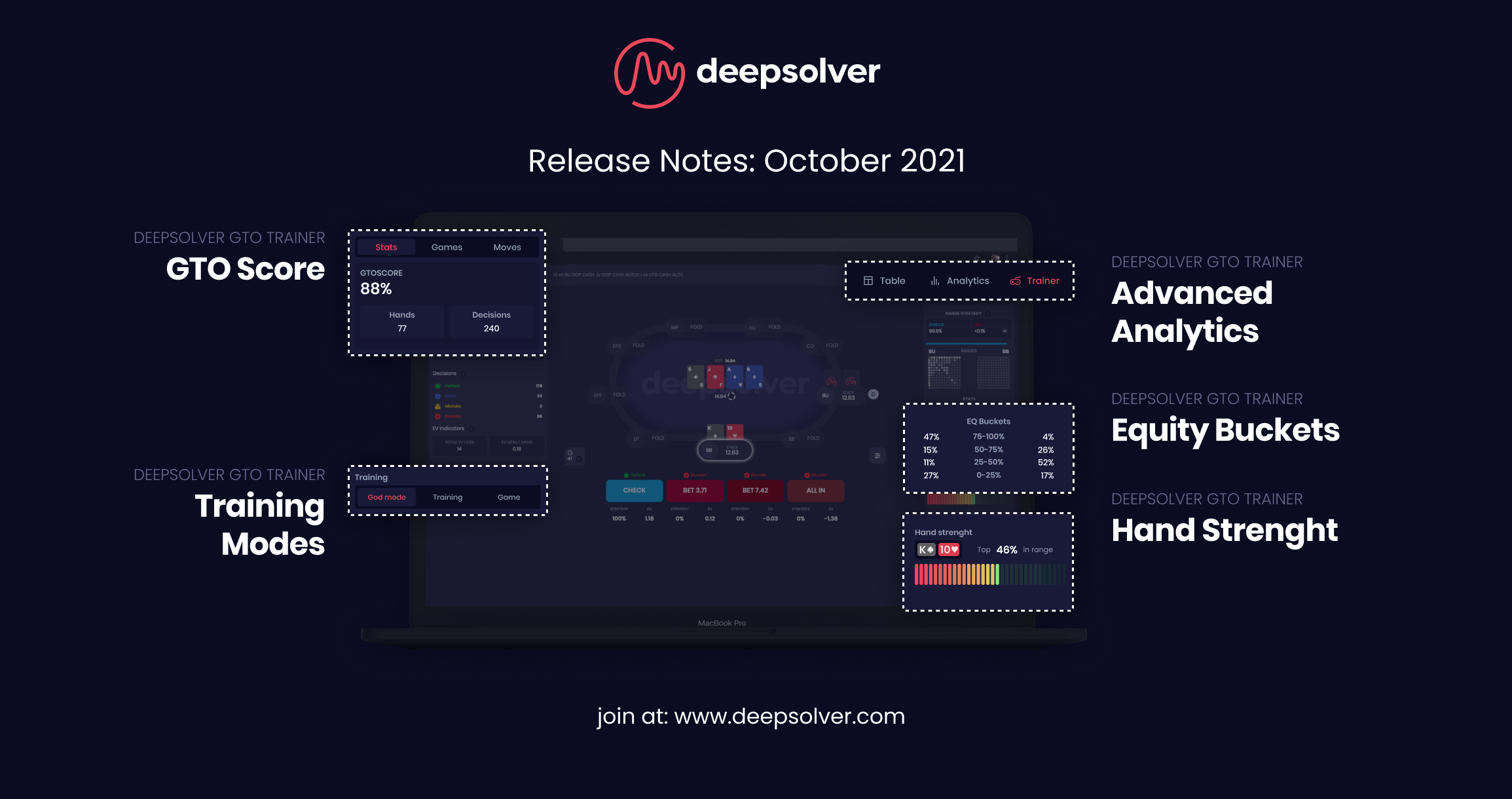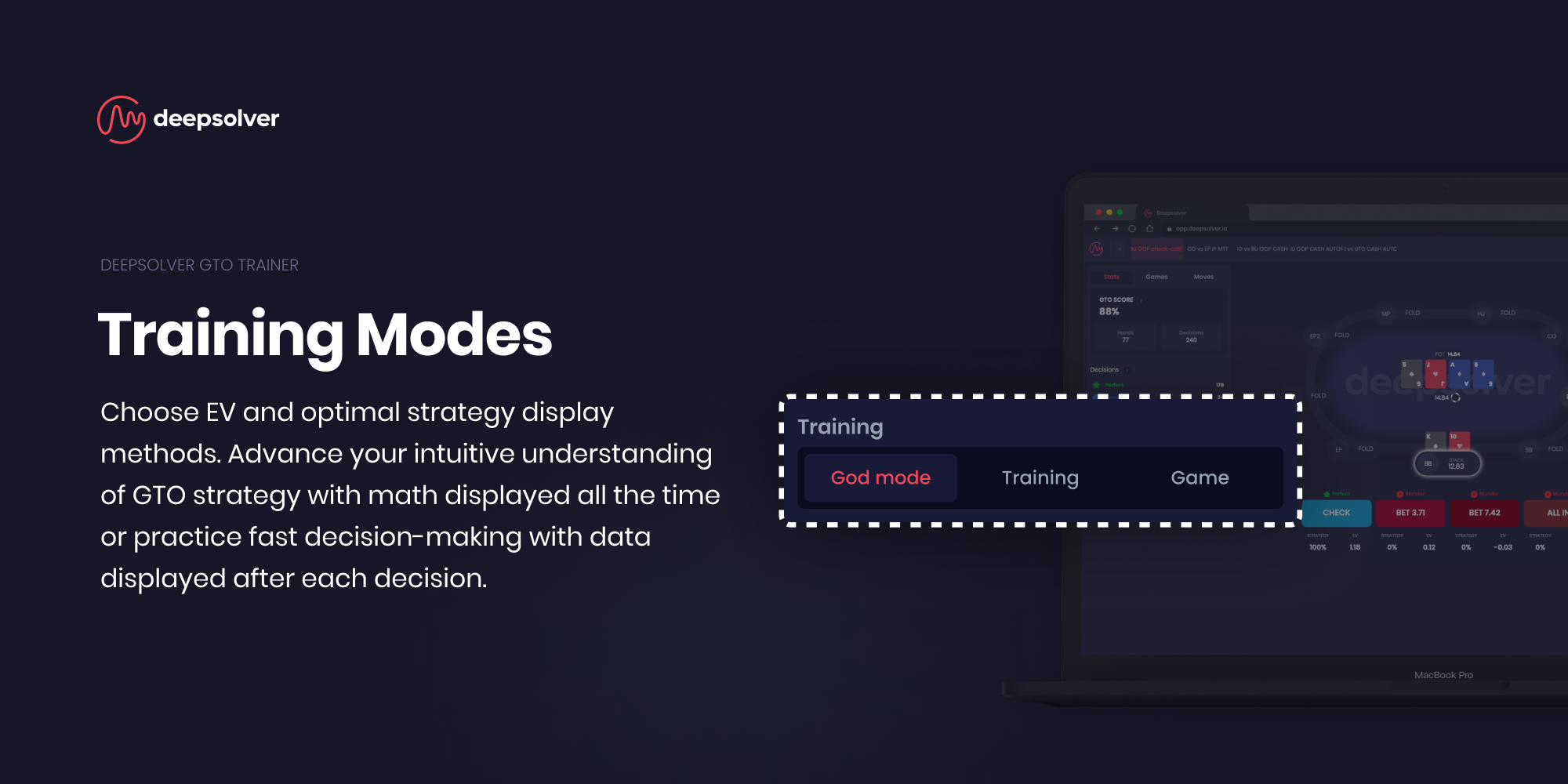 Equity Buckets: Shows you the strength of each player's range. EQ Buckets are a perfect tool to understand how ranges are built and who has the advantage.
Hand Strenght: Indicates how strong the hand is in your range
GTO Score: Evaluates your decisions vs. GTO strategy and indicates how close you are to the perfect game.
Training / God / Game mode: Choose EV and optimal strategy display methods. Advance your intuitive understanding of GTO strategy with math displayed all the time or practice fast decision-making with data displayed after each decision.
Table / Analytics / Trainer mode: Seamlessly switch between poker solver and GTO trainer (with the same spot!). Analyze different scenarios or drill one street with one structure board until you achieve the perfect GTO Score.
Your calculation times are 10x-15x faster than before
We were able to cut the number of iterations needed for precise results from approximately 5000 iterations to just 500 iterations. Same precision, less time needed.
Your dashboard is even more user-friendly and fun to use
Seamlessly switch between poker solver and GTO trainer, train multiple scenarios at the same time and share your GTO Score with your friends or mock the villains!
You get even more Nash Distance precision
We are fine-tuning our neural networks and artificial intelligence to keep your average Nash Distance <0.5% ND.
You get 86 updates and fixes
We've finished 86 development tasks: 72 app tasks and 14 engine tasks. You get more seamless and user-friendly experience.
No configuration (just plug & play)
With Deepsolver all your updates, new releases and configs are done automatically. No need for downloads, set-ups and additional hardware. Just log into your Deepsolver account and enjoy the updated, most advanced and fastest poker solver in the world.
Early Access & Testing
Please note Deepsolver is in Early Access right now. Some features may not be finished yet and you may experience some bugs and technical problems. We're constantly working on bug fixes, new features and seamless user experience.