Another month has passed, so another update time has come! What has changed during April in our app? Find out more down below!
New monthly plans
From now on you can train GTO even harder than before for the same price with our updated subscription plans. Check them out:
GTO Pro - start training like a PRO with UNLIMITED calculations (exclusive pack included)
Regular - move your poker skills to the next level, use 5x more calculations than before
Recreational - get to know the basics in GTO Trainer - calculate 1000 streets for only 19$ per month
Fair Play Check Tool - to keep the games clean
Lately, the poker world has been in turmoil with information about more RTA (Real Time Assistance) fraud cases. In addition to the outrage, there were also some concerns related mainly to the fairness of poker training tools (solvers) – including Deepsolver also.
As we have been explicitly against RTA from the start, we decided to create a tool for you to investigate how we are being used. The Fair Play feature allows you to check, if and when a board was solved using Deepsolver so you can compare the findings with hands that were played at the same time online in the last 7 days.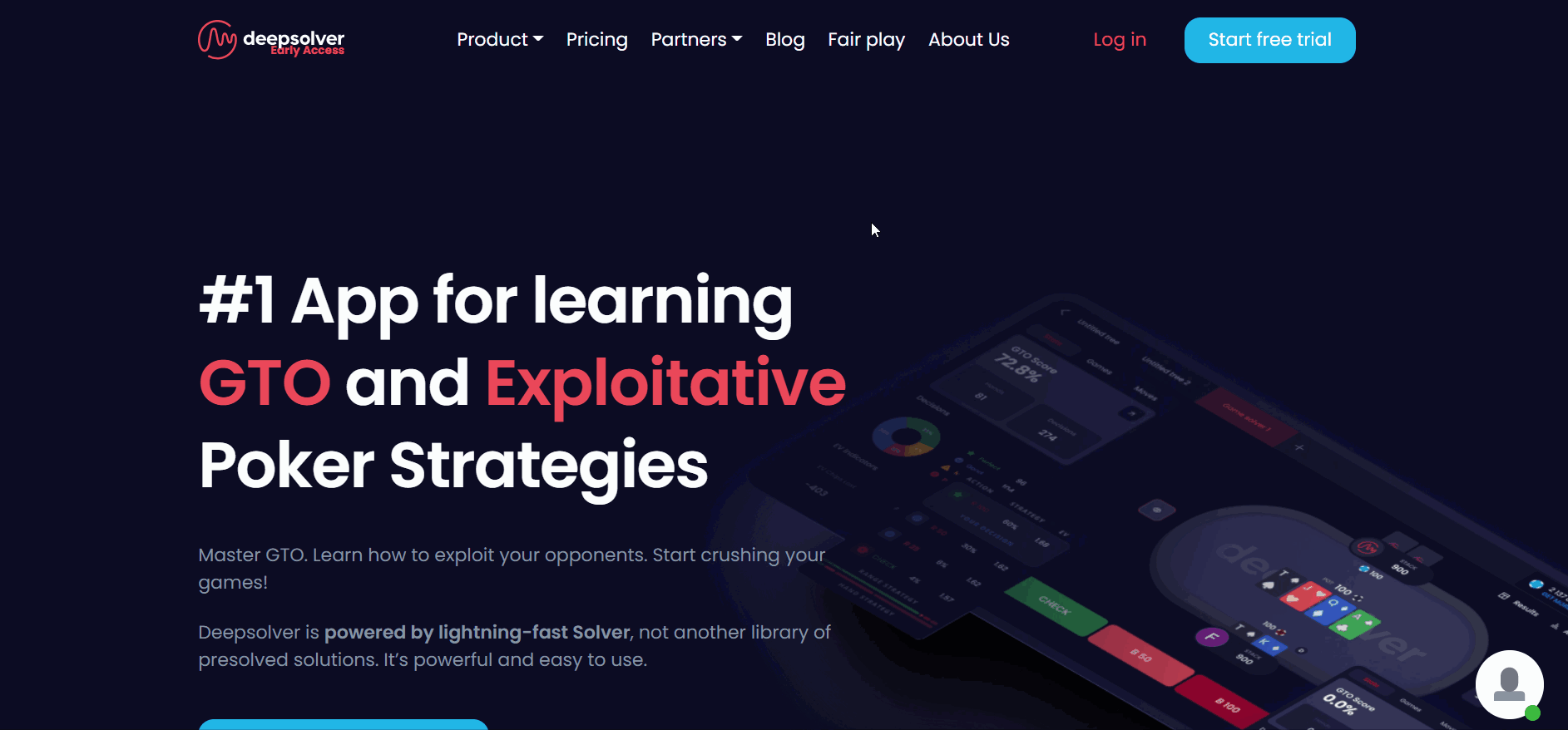 More Features & Improvements
Customization
With this upgrade, you can customize your game as you wish - change the look of your cards, choose colors for actions and edit the font size.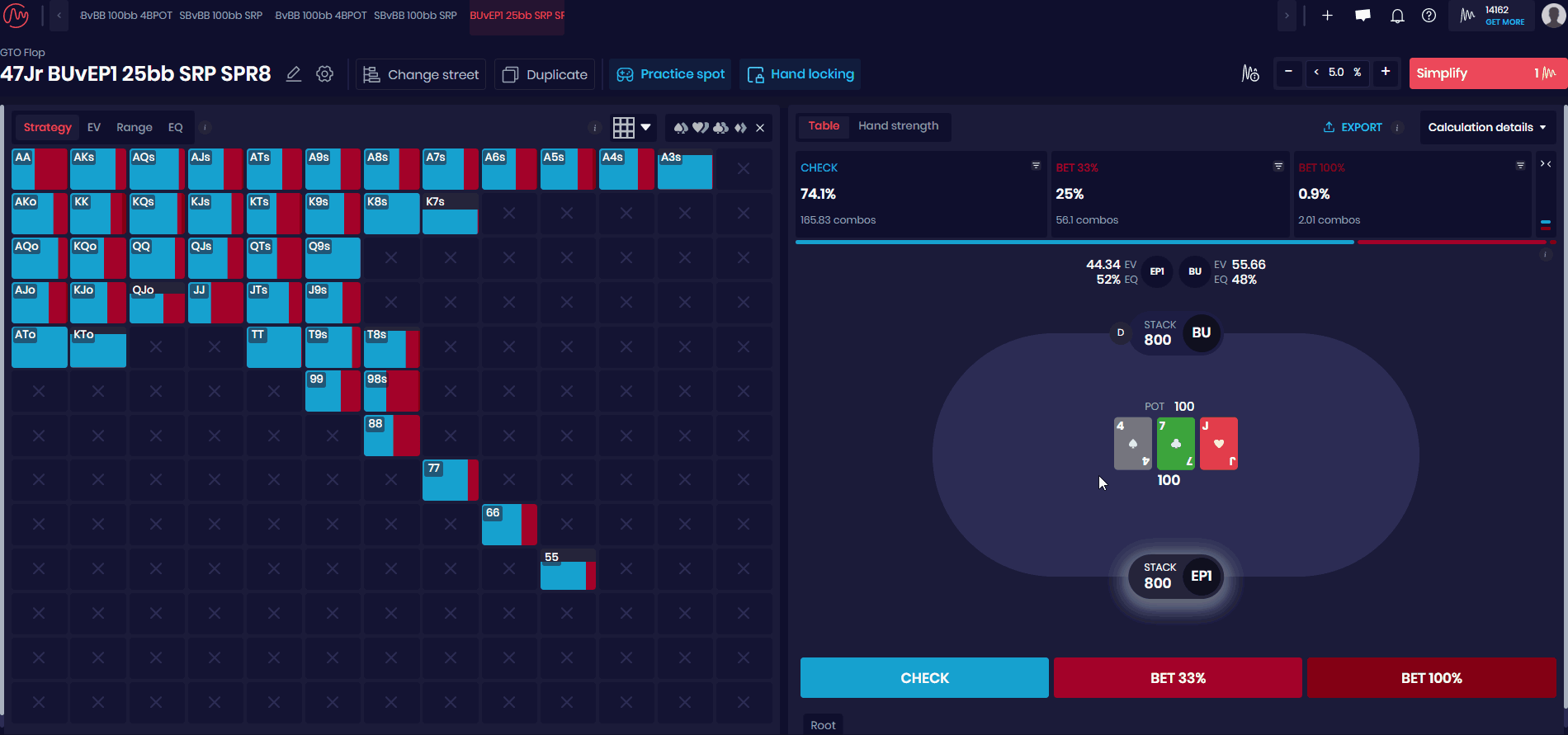 Onboarding
Unfamiliar with GTO and poker solvers? From now on new users are greeted with onboarding and suitable tutorial videos on how to use our app.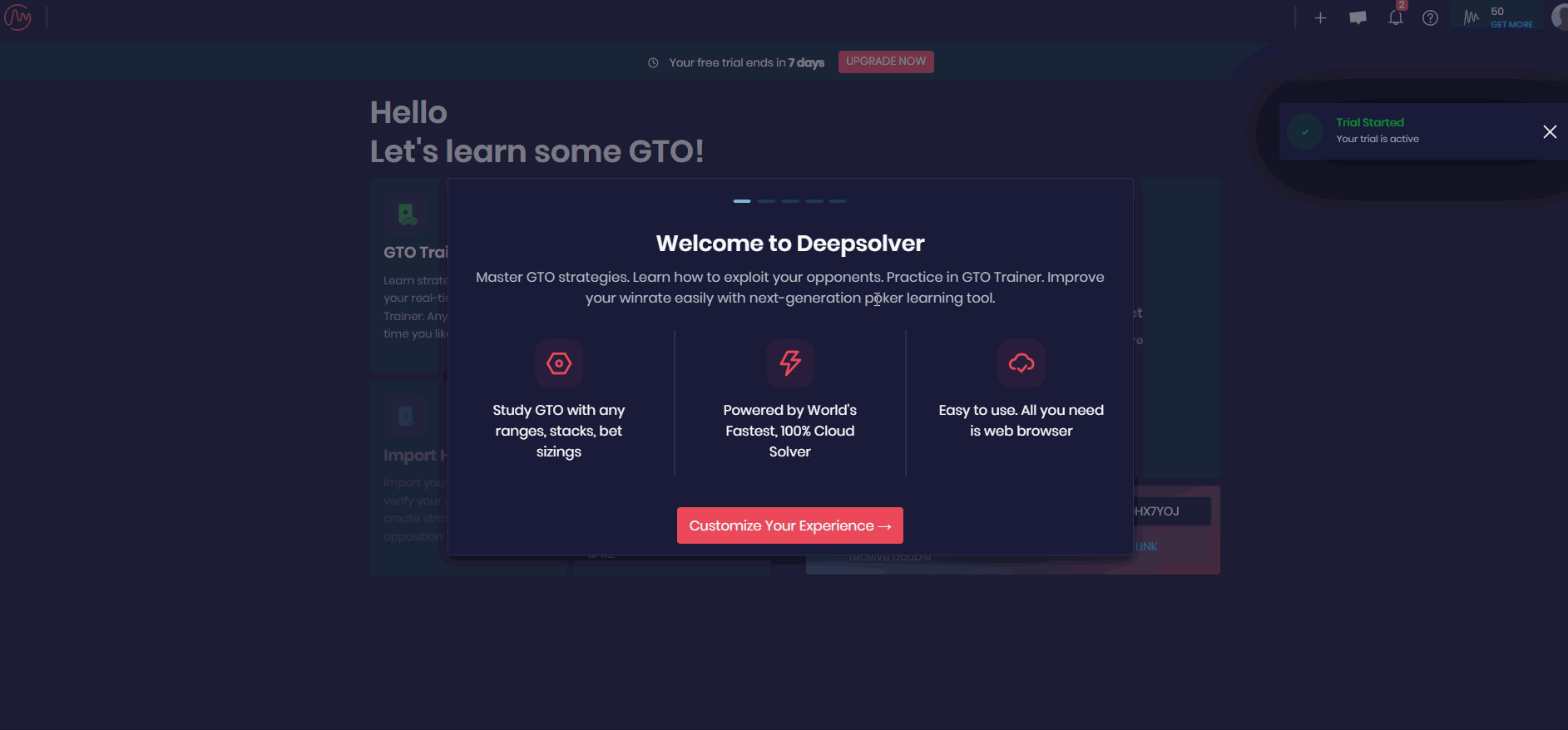 Bugfixes:
Fixed a bug in Challenge mode
Fixed a bug where Gutshot and Combodraw were not displayed in Hand strength module
Fixed a bug related to positions when changing streets
Fixed a bug where Pocket pair below top was showing 2 hands max
Fixed a bug where after nodelocking nodes that had 0% frequency were still available
Fixed a bug where chips/sizes were hidden behind a players label
Fixed a minor issue with Aggregated Flop Report
Enjoy our April's Update! Any feedback, questions, or other issues? Contact us: support@deepsolver.com.
Check out our previous updates and see how much we have improved since: